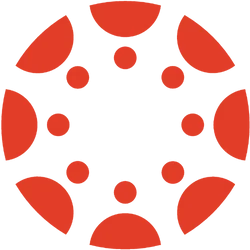 We are a Canvas LMS Instructure Partner. Canvas users can pull all relevant student engagement data from their LMS. Present the data in a meaningful way in SEAtS Student Engagement Dashboard. Our ready-to-use Canvas LMS connector collates student's online resource engagement for staff to make effective interventions.
How SEAtS Canvas LMS integration works
Ensure no time is lost getting student engagement data streaming into your SEAtS dashboard.
Keep track of students' Canvas engagement
Pull Canvas engagement data into SEAtS and collate it with other relevant in-person, online, and off-campus student engagement data.
Give staff one place to go
SEAtS Student Engagement Dashboard is the homepage for student administration and support staff. Reduce the need for staff users to jump between systems in an effort to track student engagement. The SEAtS Platform automatically does this in the background. Giving staff back their time to focus on providing proactive support.
Identify students with low online engagement
In the SEAtS Platform, a student's engagement is relative to that of their peers. This means that isolated dips in engagement are flagged for staff to see. Build out your dashboard views using our extensive filter builder to only show students with low online engagement, drastic changes in online engagement, etc. Save custom dashboard views for efficient monitoring.
Automate student re-engagement outreach
Work with SEAtS Customer Success Team to build custom Canvas engagement workflows. Trigger student outreach from dips in online student engagement with templated email communications, online meeting requests, etc. The real-time nature of SEAtS Workflow Builder means no time is lost re-engaging students. Make sure no student's online engagement is overlooked!
See our Canvas LMS Connector in action!
Get a free discovery call to discuss your requirements.
CONTACT US