As a Gold Microsoft Partner and Preferred Solution, we are committed to making it as easy as possible for Microsoft customers to onboard and get more from their software investment. Take a look at our Microsoft Apps below.
On the Microsoft Azure Cloud
Built-in Active Directory Integration
Solutions live on Marketplace
SEAtSbot
Student Data Insights for Microsoft Teams
Let students and staff work in an environment they are familiar with. Use our SEAtSbot to search and retrieve student success data insights. Available for free with any of our solutions live on AppSource.
Monitor student attendance data
Gain visibility over learner engagement levels
Identify struggling or at-risk learners early
LEARN MORE
Dynamics App
Learner Success Insights
SEAtS App for Microsoft Dynamics CRM leverages institutional investment and feeds real-time student success insights from SEAtS directly into each student's Dynamics 365 contact record.
Live wellbeing & academic progression metrics
New Power BI dashboards & reports
Get at-a-glimpse student engagement updates
SEAtS Solutions are live on AppSource
Schedule
Hybrid Academic Timetabling
A hybrid academic timetabling solution designed for in-person, online, and off-campus student scheduling.
Get Started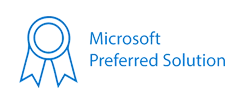 Attend
Student Attendance Management
A student attendance management solution for capturing and reporting on student attendance in hybrid learning.
Get Started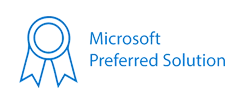 Engage
Student Learning Analytics
A learning analytics solution for tracking student engagement, improving teaching delivery, and boosting outcomes.
Get Started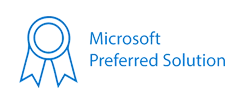 "We're excited to welcome SEAtS Software to Microsoft Appsource, which gives our partners greater exposure to cloud customers around the globe. Microsoft Appsource offers partner solutions such as SEAtS Software to help customers meet their needs faster.

Toby Bowers

General Manager, Business Applications Group, Microsoft
SEAtS web and mobile apps have been built entirely and securely on the Microsoft Azure Cloud. SEAtS is cloud and mobile first with deep integrations into the entire Microsoft Education Solution stack. SEAtS deploys fast and enables fast and secure access from their browsers and mobile devices from Azure. System Administrators can buy, manage, and deploy SEAtS Apps using the Microsoft Admin tools they use every day.
Stress free Single Sign-On
Our out-of-the-box integration with Microsoft Active Directory means that users can use their secure Microsoft credentials to log-in to SEAtS. This has become a crucial component in ensuring adoption for users. For administrations there is no additional set-up, being secured by your organisations own security infrastructure and firewalls. Students and staff save time logging in every day with no new passwords to remember.
"Microsoft's Single Sign-On played a key role in SEAtS early adoption. Making it really easy for students to access their own attendance record.

Alison Levey

Director of Student & Academic Services, Aston University
See our Microsoft apps in action!
Get a demo with our team to get a guided tour of our Microsoft apps.
GET A DEMO