Get Started with Timetabling Scheduler & Microsoft Education
SEAtS Academic Timetabling Scheduler on Microsoft Education Marketplace simplifies the planning of blended learning classes with all the tools you need to import, update and create new classes – whether you want to quickly populate a semester of classes with pre-populated Team/Zoom links, schedule work experience or deliver personalised timetables to students.
Pick from a range of solutions that vary in student numbers and bonus features.
Schedule
Hybrid Academic Timetabling
A hybrid academic timetabling solution designed for in-person, online, and off-campus student scheduling. Plug into your existing system to update timetables with online class links.
Features
Import and update legacy timetables
Update room capacities for social distancing
Schedule work experience, clinical placements, apprenticeships and more
Add Teams and Zoom access details to events with one-click
Deliver personalised timetables to SEAtS student mobile app with live updates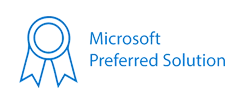 ESO use Academic Timetabling Scheduler for Clinical Sessions.
Find out how European School of Osteopathy capture and report student attendance, provide early alerts for students with low engagement, and schedule timetables for lectures and clinic sessions.
"We're excited to welcome SEAtS Software to Microsoft AppSource, which gives our partners greater exposure to cloud customers around the globe. Microsoft AppSource offers partner solutions such as SEAtS Software to help customers meet their needs faster.

Toby Bowers

General Manager BUSINESS APPLICATIONS GROUP, Microsoft