Get Started with Student Attendance & Microsoft Education
SEAtS Student Attendance on Microsoft Education Marketplace simplifies the capturing of blended learning attendance with all the tools you need to collect, analyze and report on student progress – whether you want to view remote learning attendance from multiple online tools, boost retention rates, meet compliance needs, or plan for the future.
Pick from a range of solutions that vary in student numbers and bonus features.
Attend
Student Attendance Management
A student attendance management solution for capturing and reporting on student attendance in hybrid learning. Get up and running with SEAtS Student Attendance Management.
Features
Capture attendance online and campus (QR codes, GPS, or fixed iBeacons)
Attendance reports
Microsoft AD Support
Native Android and iOS Mobile Apps
Onboarding and Training included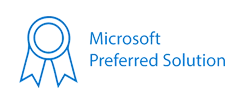 Add Early Alert Workflows & Case Management to your Student Attendance and Absence Management project.
Includes:
Set up Attendance, Absence, Pastoral, and Visa Compliance Workflows & reports
Easily track and case manage interventions
View personalised Student Progress Profile
Solent University use Attendance Data to Inform Retention Strategies
Find out how Solent University transformed the way they use data. Capture and report evidence of student attendance now helps to provide early alerts for students with low engagement.
"We're excited to welcome SEAtS Software to Microsoft AppSource, which gives our partners greater exposure to cloud customers around the globe. Microsoft AppSource offers partner solutions such as SEAtS Software to help customers meet their needs faster.

Toby Bowers

General Manager BUSINESS APPLICATIONS GROUP, Microsoft