Get Started with Learning Analytics & Microsoft Education
SEAtS Learning Analytics on Microsoft Education Marketplace transforms campus data into actionable insights with all the tools you need to collect, connect, analyze and report on student progress – whether you want to identify students in need of manual intervention, boost retention rates, personalize learning, or plan for the future.
SEAtS big data predictive analytics collect, categorise and score data collected from physical and digital touch-points overlaid with data from timetables, student information and other campus systems.
Engage
Student Learning Analytics
A learning analytics solution for tracking student engagement, improving teaching delivery, and boosting outcomes. Take a guided first step into the world of Learning Analytics with SEAtS Student Engagement Dashboards.
Features
Includes Customer Success Pack.
Live stream data and calculate student engagement scores for students and modules.
Install connectors for Moodle, Blackboard, Microsoft Teams, Zoom etc.
Share critical insights into student success and progression with students, leadership, academic, and professional colleagues.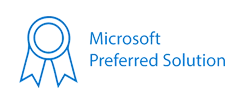 Add Early Alert Workflows & Case Management to your Learning Analytics Dashboard.
Includes:
Run absence, Pastoral, and Compliance reports.
Track early interventions.
Kingston University use Learning Analytics to Widen Participation
Find out how Kingston University London use student attendance and engagement data and analytics to transform their student welfare strategies and widen participation.
"We're excited to welcome SEAtS Software to Microsoft AppSource, which gives our partners greater exposure to cloud customers around the globe. Microsoft AppSource offers partner solutions such as SEAtS Software to help customers meet their needs faster.

Toby Bowers

General Manager BUSINESS APPLICATIONS GROUP, Microsoft