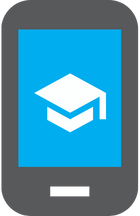 Mobile App
Learning Success Tracker
Track student attendance and engagement, stay up to date with real-time notifications, and view your calendar. Download our learning success tracker with apps available for iOS and Android users.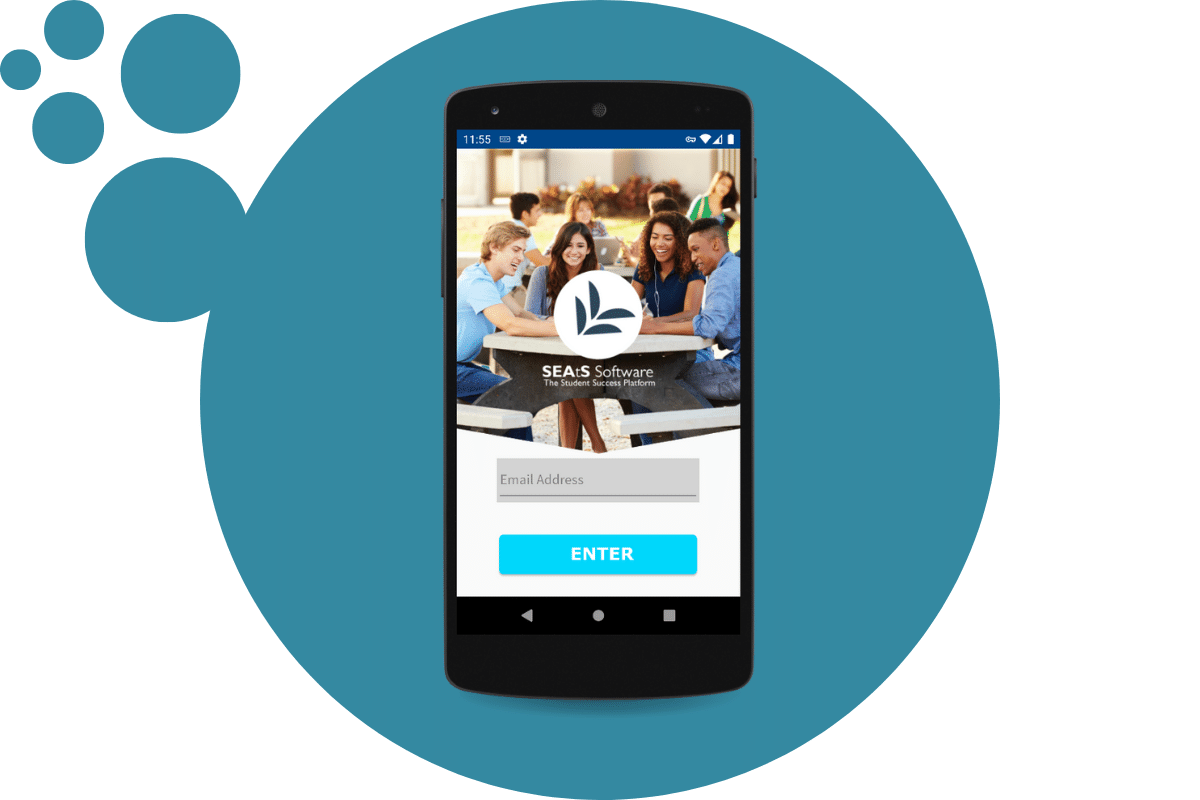 Check in and out of class
Raise your hand for support
Enter absences for approval
Check-in to class using the mobile app via Bluetooth beacon
Bluetooth beacons are easy to install and a cost effective solution to replace student card readers and biometric scanners. When students enter into range of the beacon, the option becomes available on SEAtS Mobile App to check-in to their class. Their attendance is registered in real-time and shows on the lecturer's class dashboard.
Scan QR codes to register student attendance in the classroom
Utilise QR codes for an efficient and accurate way to capture student attendance. Lecturers can project unique QR codes from their class dashboard onto a larger screen for students to scan and register their attendance in real-time. This attendance capture method removes hardware costs from expenses.
Capture attendance at student internships using GPS technology
SEAtS Mobile App allows students on geo-enabled devices to capture proof of presence at off-campus events that are a key part of their course and final grade. Keep visibility over student participation at their work placements, internships, apprenticeships, etc. If you would like see where students are and how long they spend at each location, power up your network with real-time location data using Virtual BLE technology. You'll know how much time is spent in transit and how much time is spent on the job itself.
Track off-campus attendance turning an educator's phone into a portable beacon
Lecturers can download the SEAtS Mobile App for their smartphone or tablet. They can then, using Bluetooth technology, transform their device into a portable beacon for capturing student attendance at offsite events, such as field trips and extracurricular activities. Never lose sight of student participation and keep attendance records up to date.
Power-up dashboards and reports with mobile app data
SEAtS Mobile App data enriches every aspect of the system. Improve space utilisation dashboards and reports with real-time room audits, occupancy percentage, and scheduled versus actual attendance for data-driven timetabling. Feed mobile data into an AI generated engagement score along with over 50 other student touch points across campus and online.
Bonus features for students
Allow students to take ownership over their attendance. If set, students can add their own absences for faculty or staff to approve them. Ensure that student attendance reports and dashboards are not skewed by missed information.
Students can take the first step
Give students the capacity to raise their hand if they need assistance from faculty or staff. Ensure no student's wellbeing falls out of focus. Create a two-way channel of communication by combining top/down and bottom/up approaches.
Events created using SEAtS Schedule automatically appear in the student's mobile app academic calendar. Integrate our mobile app with legacy campus timetabling systems and sync teaching events into one centralised calendar. Easily import excel timetables directly into the system.
Send real-time automated push notifications like safety alerts, schedule changes, and class reminders direct to student smartphones. Improve campus flow and reduce wasted class time.
A Fitbit for student success
Get at a glance updates on academic progression. Keep a complete record of the student journey. Drill down from overall student attendance and engagement figures to individual instances. Identify areas for improvement.
See our mobile app in action!
Get a demo with our team to get a guided tour of our mobile app.
GET A DEMO