Manage learning, wherever it happens.
One platform for student success and campus management solutions.
GET A DEMO
Global leading institutions choose SEAtS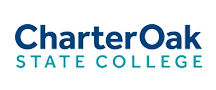 Get the most from your data
Deliver positive student outcomes
Boost overall student retention and attainment rates with improved visibility of engagement and progression, in-person and online.
Keep Track of Student Wellbeing
Use AI generated engagement scores for students and filter by severity. Monitor academic progression and manage case interventions.
Automate Student Success Processes
Customizable workflows see students through pre-determined stages and trigger alerts and interventions when criteria is not being met.
Run a safe and sustainable campus
Use real-time insights for a true representation of life on your campus. Simplify hybrid learning delivery, as well as, space and resource management.
Automate Safe Distance Teaching
Send real-time overcrowding warnings directly to student and staff smartphone or tablet and facilitate online attendance.
Help Reduce your Campus Carbon Footprint
Real-time space utilization allows you to examine the efficiency of your timetables. Optimise estate management based off actual footfall data.
Use enterprise grade technology
Less friction means a smoother onboarding phase and better adoption rates. Our software is designed to work with your campus.
Built on the Cloud
SEAtS is built entirely on the Microsoft Azure Cloud with solutions live on Azure Marketplace, AppSource and apps for Teams and Dynamics.
Track Learning Success
SEAtS Mobile App allows students to monitor attendance and engagement, check into class, and stay connected with their campus.
Integrate with your campus
SEAtS pulls attendance and engagement data from existing campus technology into one place. Get more from your student data…
Solent worked with SEAtS to collect student engagement data like submissions, wi-fi access, library access and online resource; and in developing data scoring to identify students at-risk of academic failure.

Louise O'Donoghue, Solent University
The project has been a tremendous success and has given us enormously rich data on student attendance, module group preferences, teaching patterns and classroom utilisation.

Adrian Ellison, University of West London
The data we receive from SEAtS will allow us to uncover trends about our students. This will help us to make decisions college-wide that increase student success.

Terry Murrell, Western Iowa Tech
Start your student success journey today!